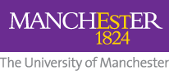 Home
Directorate for the Student Experience
Spotlight on admissions: improvements to confirmation and clearing
13 July 2018
Confirmation and clearing is a critically important part of the admissions process. For colleagues, it can involve a similar volume of consideration and selection conducted throughout the year, compressed in to just a few days. For applicants and their families, it can be a very anxious time, with important decisions to be made within a short period.
During the SLP's Design and Discovery phase last year, admissions colleagues from across the University reviewed the processes that sit behind confirmation and clearing. The improvements they designed will reduce the workload for admissions colleagues and improve the applicant experience and include:
Automating parts of confirmation: for some qualifications (including A Levels, the Irish Leaving Certificate and Scottish Highers), when exam results are received they will be automatically matched to offers, significantly reducing the workload for staff. The system will identify when results only partially match offers and flag this for an admissions colleague to make a judgement.
Automatically chasing direct entry applicants for qualifications: where an applicant has provided an expected result date for a qualification on their online application form, they will receive an automatic chase asking them to upload their certificate through the new My Manchester.
Digitally recording clearing offers: New functionality delivered through Campus Solutions 9.2 will allow colleagues to record enquirer details and document when verbal offers are made, which will trigger automatic communications. Recording this information digitally will allow us to offer an improved applicant experience, track verbal offers and equip colleagues involved with intake planning with more up to date intake data.
More information