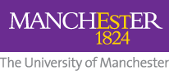 Home
Directorate for the Student Experience
SL4 - Central Administration Process
Product Owners
Workstream Scope
The scope starts from matriculated students and covers current student non-academic administrative processes.
responsible for the completion of academic registration
responsible for financial registration
International Check-in processes
visa check and send
Confirmation of Acceptance of Study processes for continuing students
immigration compliance for students
change of applicant and student data requiring verification (name, legal sex)
student document issue (confirmation of attendance, confirmation of tuition fees, council tax exemption, bank letters)
face to face delivery services (e.g. Student Services Centre, pre-sessional student registration, September registration)
student card issue – on campus and off campus students
use of 'suspension' status for students who fail to comply with registration and immigration requirements.