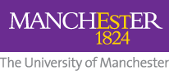 Home
Directorate for the Student Experience
Our projects
We work with colleagues from across Schools, Faculties and central PSS teams to improve the student experience.
Take a look at our current and recent projects.
The Directorate for the Student Experience (DSE) facilitates a joined up approach to the delivery of services to students throughout the student lifecycle and provides leadership to enhance the student experience.