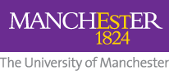 Home
Directorate for the Student Experience
University colleagues to be updated on Project scope
18 February 2018
The SLP's , which will see senior colleagues from across the University updated on the planned scope of the SLP, including what will be delivered as part of the and what could be included in future releases, began today, Monday 18 February.
Updates will be given in the following areas between now and Wednesday 28 February:
Student Communications
Application and Admissions
Blended/Distance Learning and Collaborative Provision
Start of Year
Course Unit Selection, Learning, Researching and Progressing
Change to Circumstances
Assessment and Results
Postgraduate Research
Campus Life
Student Mobility
Student Finance
The presentations delivered during Scope Update will be made available on the SLP website.
Scope Update presentations
The presentations delivered to senior colleagues during Scope Update will be added here.