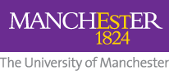 Home
Directorate for the Student Experience
Our Values
The Directorate for the Student Experience is committed to:
"Creating excellence for every student through partnership."
The Directorate has agreed a set of five core values that underpin our approach:
We are student focussed.
We have integrity.
We work as a single team.
We are flexible and open to change.
We own what we do.
We aim to exemplify these values and support the University's strategic goals by:
Respecting and recognising students as individuals;
Working in partnership with students and each other;
Being realistic and honest about expectations, options, and solutions, and by taking ownership and resolving issues should they arise;
Communicating with openness, respect and honesty;
Providing students with information, advice and guidance that helps them make informed decisions.
To provide a superb higher education and learning experience to outstanding students, irrespective of their backgrounds, and to produce graduates distinguished by their intellectual capabilities, employability, leadership qualities, and their ability and ambition to contribute to society.

University Strategic Vision 2020
Student charter
The Student Charter

Developed jointly by the University and the Students' Union, this is an important part of how we establish and maintain clear mutual expectations for the experience of all students: undergraduate, postgraduate taught and postgraduate research. It sets out what we can expect from each other as partners in a learning community.